FarmDaddy® Raw Collard Green Salad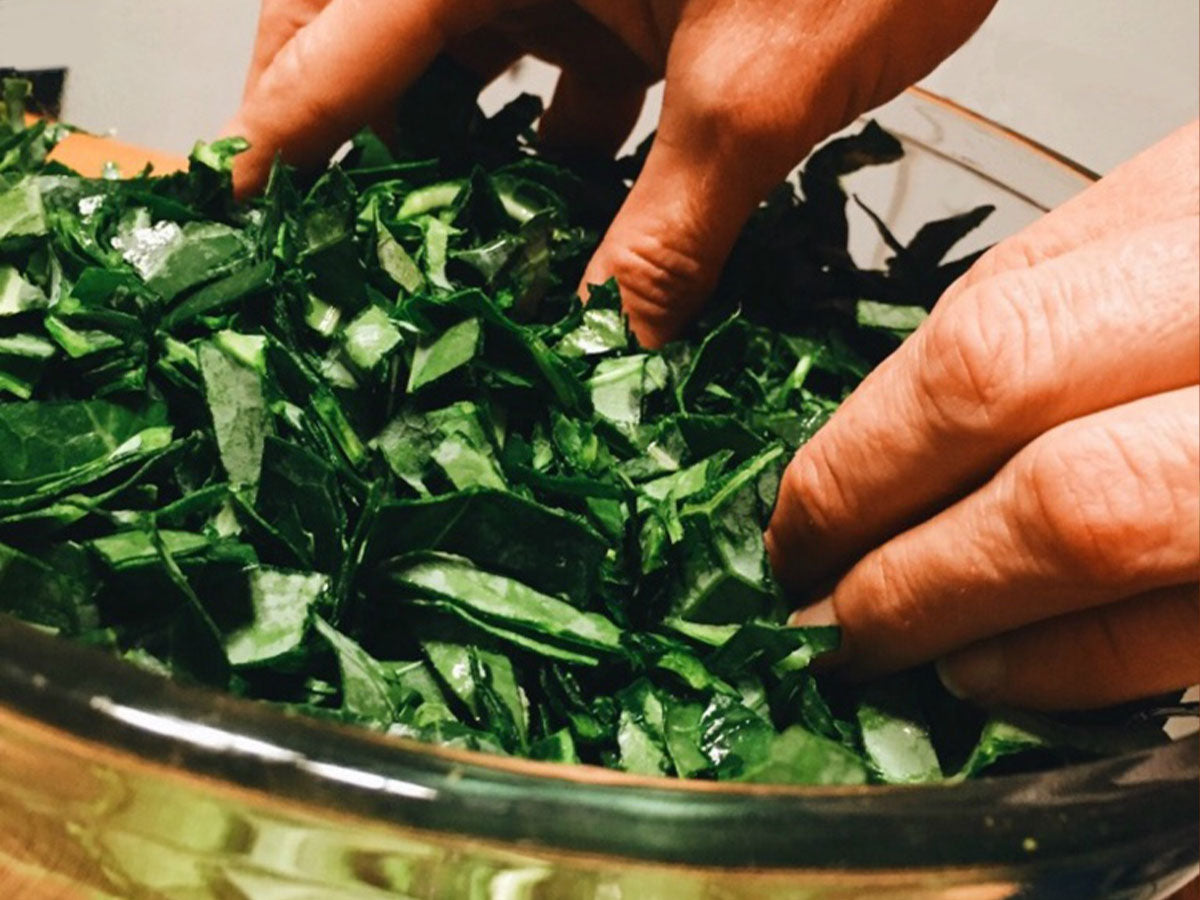 Inspired by a FarmDaddy® Customer
1 bunch collard greens, washed

1/2 cup olive oil
1 small red onion, thinly sliced
1 cup raw apple cider vinegar
1/2 cup raw sugar - or to taste
Salt & pepper to taste
1 cup walnuts
1 cup cranberries
1/2 cup feta cheese
1/2 cup mandarin oranges, drained
Directions:
Remove ribs and stems from collards. Dry collards and stack on top of one another. Roll collards into a cigar shape. Slice very thin using a serrated knife. Place into large bowl. Add olive oil to collards, work thoroughly into greens with hands or a wooden spoon. 
Thinly slice red onions using  a "v-slicer" or mandoline for best results. Mix apple cider vinegar and sugar together. Mix until sugar granules are dissolved.  Add salt and pepper to taste. Place red onions into apple cider vinaigrette and allow to marinate for at least 10 minutes. 
Add red onions/apple cider vinaigrette into the collards greens along with walnuts, cranberries, feta cheese. Gently combine ingredients.  Top with mandarin oranges and serve.